Here you will find our past sermons! Right now we are live streaming on Facebook then posting the videos here afterwards (usually by Monday afternoon they are posted here). You can join us live at 10:30am by following this link (all of our sermons we have live streamed are also at this link): www.facebook.com/elwoodnaz/live Bulletins
If you would like to see the sermon notes and announcements click on this button, then navigate to the date you want to see!
Bulletins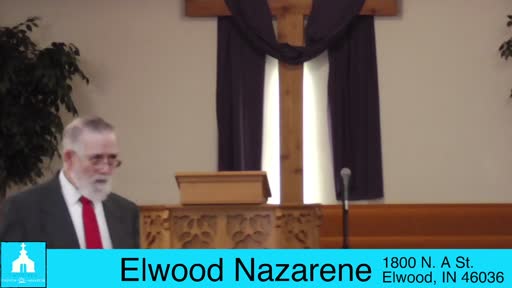 2022-11-06 God has not left us.
God Has Not Left Us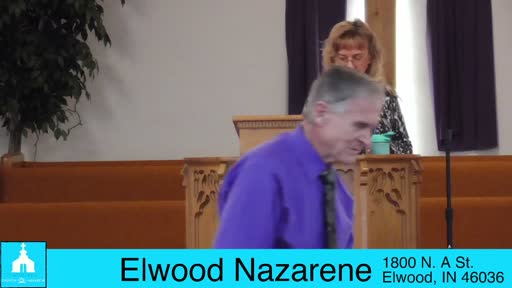 2022-10-16 10-30-29
Sermon Pastor Phil Rogers When My Broken Desire Takes Control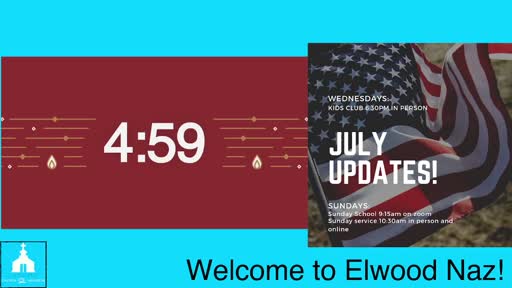 2022-07-17 Thank You Sunday
Thank You Sunday Acts 20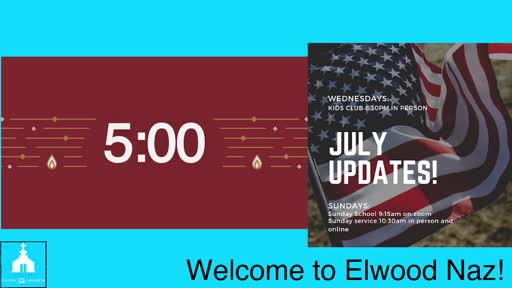 2022-07-10 A New Perspective
A New Perspective Luke 10:25-37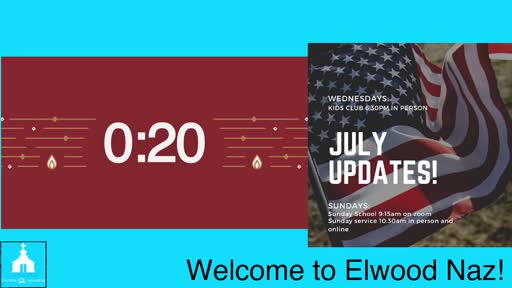 2022-07-03 Encouraging Community
Encouraging Community 2 Kings 1:1-14; Psalm 30; Galatians 6:2, 10.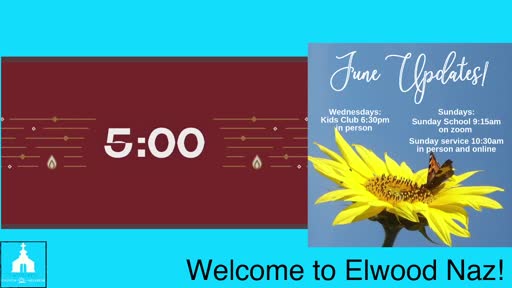 2022-06-26 Valley of Praise: Prayer in Desperate times
Valley of Praise: Prayer in Desperate times 2 Chronicles 20